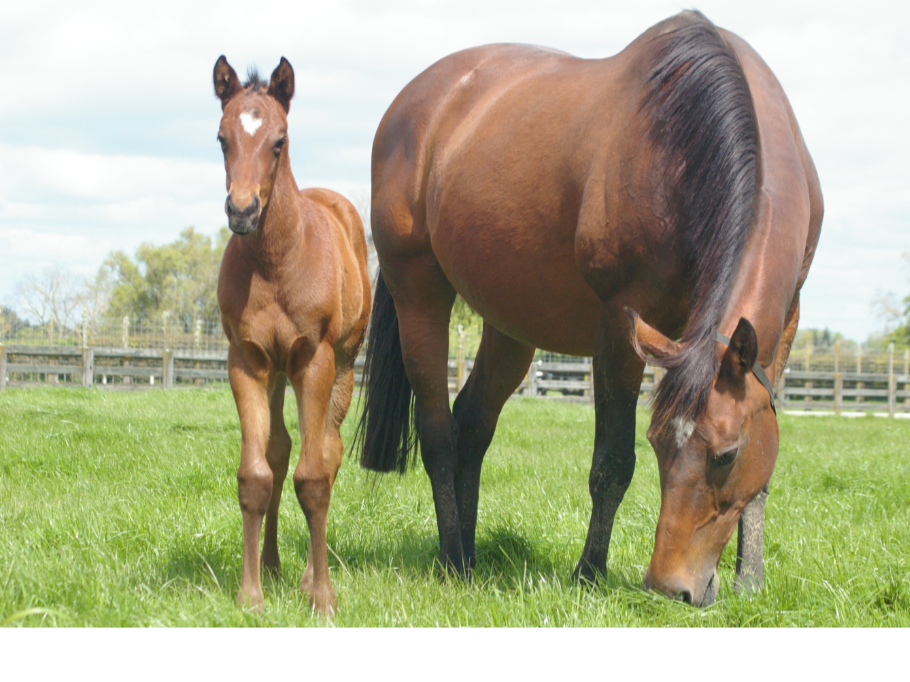 Live cover, chilled AI or frozen AI
Various techniques are available to breed a mare. The Thoroughbred studbook only allows live covering. For all other types of horses the mare can be bred by either live cover or AI.
Chilled AI is commonly used when live covering is not possible for various reasons. There is a wide variety of the life span of chilled and extended semen, as a guide line we use 48 hours as a maximum.
Frozen AI is used when chilled semen is not available, e.g. the stallion is not in New Zealand, dead or not available at the time. AI with frozen semen has to be timed well since the semen has a shorter life span and AI on ovulation is recommended. Ovulation inducing hormones will be used and multiple ultrasound examinations will be performed, therefore we keep mares for frozen AI in our clinic around the day of ovulation. Please inform us at the beginning of the season if you wish or might need to use frozen AI so we can optimize your mares management for the best result.
Embryo transfer

When performing embryo transfer the embryo will be flushed out of the mare and placed in a recipient mare. Using this technique a mare can produce multiple foals a year or offspring of the mare can be produced while the mare is still competing. It can also be a solution for mares that are not able to carry a foal up to full term themselves.
Diagnosis and monitoring of pregnancy
For accurate pregnancy and possible twin diagnosis we advise to scan the mare 14-16 days after ovulation. If needed a twin reduction can be performed during this period with minimal risk.
A second scan between day 25-30 gives the opportunity to asses fetal viability and development, if a non-viable fetus is found, interference is possible with good chances of the mare starting to cycle again as she hasn't formed endometrium cups yet. A final scan after day 45 is often performed to confirm pregnancy. This scan is also often required for fetal insurance.

Mare management during pregnancy
High quality foot care, dentistry and nutrition are all very important for your broodmare. Around 60% of the total growth of the foal occurs in month 9-11 of the pregnancy, so changing to a special broodmare mix is advised in this period of the pregnancy.
Depending on the density of horses on the farm and the farm history broodmares can be vaccinated against various diseases. When mares get vaccinated prior to foaling, the mare will pass antibodies on to the foal via the colostrum. This way the foal will be protected for the first 3 months of its life.
Tetanus: all broodmares 4-6 weeks prior to foaling
Strangles: all broodmares 4-6 weeks prior to foaling
Salmonella: broodmares on high risk farms 6 weeks prior to foaling
We also advise that all mares are wormed 2 weeks prior to foaling.